XF105
The unique XF105 is Canon's smallest camcorder to include an MPEG-2, 50Mbps, 4:2:2 Full HD codec. Studio connectivity, professional audio and extensive customisation provides exceptional versatility.
Benefits
MPEG-2 recording to 2 CF cards at up to 50Mbps (4:2:2)
Light, compact design; XLR inputs
10x zoom Canon HD Video Lens
1/3 type Full HD Canon CMOS
HD-SDI, Timecode, Genlock; 3D Assist Functions
8.8cm (3.5'') 920k dot LCD; 0.6cm (0.24"), 260k dot EVF
Variable frame rates
Detailed Features
Take a more detailed look into the Canon XF105
MPEG-2 recording at up to 50Mbps (4:2:2)

The XF105 records MPEG-2 MXF (Media eXchange Format) files – up to 1920 x 1080 Full HD at 50Mbps (4:2:2) – to relatively inexpensive and widely available CompactFlash (CF) memory cards. Relay Recording across two card slots allow filming to continue without interruption, whilst Double Slot Recording lets you store the same footage to both cards.


Light, compact design; XLR inputs

Putting exceptional functionality in the palm of your hand, the durable and lightweight design enables exceptional versatility. Linear PCM audio can be captured via twin XLR inputs and also using the front-mounted stereo microphone.


10x zoom Canon HD Video Lens

Drawing on Canon's broadcast lens expertise, XF105 features a fast, wide angle Canon HD Video Lens (f1.8-f2.8, 30.4mm) with built-in control ring for adjustment of zoom, focus or iris. An enhanced Optical Image Stabilizer system helps to reduce chromatic aberration, maintain sharpness and reduce lens size.


1/3 type Full HD Canon CMOS

A 2.07MP Full HD CMOS sensor – designed and manufactured by Canon - captures Full HD video at native 1920x1080 resolution. The sensor is equipped with a Bayer pattern colour filter for high sensitivity and wide dynamic range; high-speed data readout technology minimises rolling-shutter skew that can occur in CMOS camcorders.


HD-SDI, Timecode, Genlock; 3D Assist Functions

HD-SDI output is the industry standard, outputting uncompressed Full HD with embedded audio and Timecode. A combined Genlock In and Timecode In/Out terminal allows the XF105 to be used in a multi-camera shoot. Genlock and 3D Shooting Assist functions (OIS Axis Shift and Focal Length Guide) support stereoscopic 3D video capture using two camcorders.


8.8cm (3.5'') 920k dot LCD; 0.6cm (0.24"), 260k dot EVF

Both camcorders feature a large, side-mounted LCD. This 8.8cm (3.5") screen has a sharp, 920k dot resolution, with a built-in waveform monitor and Edge Focus function to help set up the shot. A 0.61cm (0.25''), 260k dot EVF with 100% coverage is also available.


Variable frame rate

A wide range of frame rates is available, from 12 to 50 fps. This gives cameramen the freedom to alter the capture rate for additional creative flexibility.


CPS support *

Canon's exclusive CPS Video Support offers a priority repair service, guaranteeing quick turnaround.

* For more information on countries where the CPS programme is live, please visit http://www.canon-europe.com/cps
Product Specification
Find out more about the Canon XF105, its features and what it can do.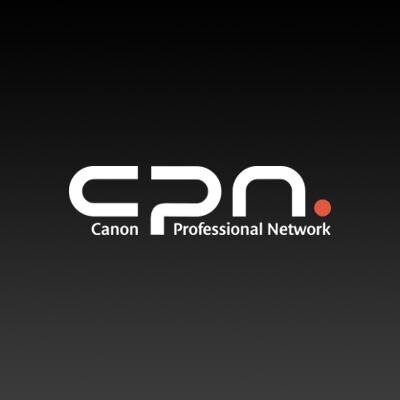 Canon Professional Network
Inspiration, education, product information and news updates to deliver the definitive coverage for Canon professional photographers and videographers, as well as advanced enthusiasts, around the world.
or